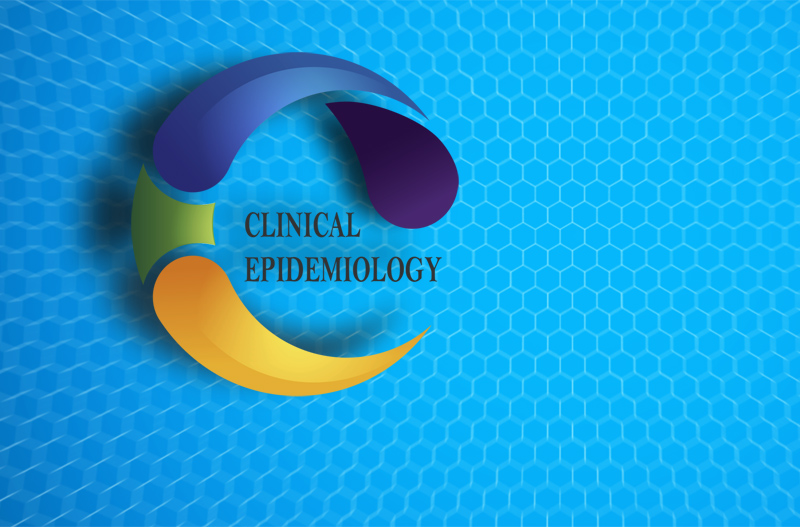 Summer school: Clinical epidemiology
About

What is clinical epidemiology?
Clinical epidemiology is one of many fields of epidemiology and it is applied in the clinical setting. This means that epidemiological principles and methods are put to use by clinicians in their daily practice in order to answer the clinical questions for individual patients. By applying scientifically tested and appropriate procedures, we can do a lot for the patient and the whole health-care system as well.

David Sackett defined clinical epidemiology as "the application, by a physician who provides direct patient care, of epidemiologic and biostatistical methods to the study of diagnostic and therapeutic processes in order to effect an improvement in health" (Sackett DL. Clinical epidemiology. Am J Epidemiol. 1969;89:125–8.).

Why are we inviting you to join us in the Summer school in clinical epidemiology?
Are you frustrated with the reading stack waiting for you? Are you stressed with constant challenges of answering demanding clinical questions? Would you like to know how to quickly find the answer and assess it's clinical and scientific value? If yes, then this Summer school on clinical epidemiology is for you. We'll do our best to provide you with refreshment to your knowledge on scientific methodology, brush your set of skills and point to the user-friendly tools, which can be used in daily practice. All of these will help you get the answers to your clinical questions while applying the evidence-based medicine at the bed site. The ultimate goal is to enable you to successfully ask the question, assess, and apply the knowledge for the benefit of your patients.

Who can participate?
If you are a student, a graduate or postgraduate from medicine or any other allied professions in the field of biomedicine you will be well fitted in this course.




At the end of the summer school, the participants will:
Acquire knowledge about the concepts of clinical epidemiology and its relevance to patients' health
Understand the basic concepts behind development of diagnostic tests, new treatment options, as well as the prevention and prognosis of diseases
Adopt a positive attitude towards using the results of valid scientific studies, and in application of epidemiological methods and scientific reasoning in daily medical practice
Receive and experience a variety of user-friendly tools which can be used at the patient's bed site
Acquire an overview and a guide for practicing evidence based medicine
Receive a certificate of attendance and 2 ECTS points (in case they need them)
Program (25 teaching hours during one week):
DAY 1: Clinical epidemiology: why, who, and how?
DAY 2: Fundamentals of study design, random and systematic error, statistical and clinical significance
DAY 3: Assessment of the causal investigation, diagnostic tests, treatment efficacy and harms, prognosis and prevention
DAY 4: Asking clinical questions and finding the answers, assessing the evidence
DAY 5: Evidence-based medicine

Detailed schedule
1. Introduction to Clinical Epidemiology: scope, principles and procedures. Differences between quantitative and qualitative data (lecture, 1 hour)
2. Principles of clinical trials: basic types of clinical trials, recruitment, monitoring and outcome. Bias in clinical trials (lecture 2 hours, seminar 1 hour)
3. Causal Investigation: clinical trials and quantitative estimation (1 hour lecture, 2 hours seminar)
4. Diagnostic methods: clinical trials and quantitative evaluation (2 hours lecture, 2 hours seminar)
5. Therapy: clinical trials, assessment of efficacy and harm (lecture 1 hour, seminar 2 hours)
6. Prognosis of the disease: clinical trials and quantitative analysis (lecture 1 hour, seminar 1 hour)
7. Evidence-based medicine, achievements and limitations, procedures, clinical questions, finding evidence (2 hours lectures, 1 hour seminar)
8. Assessment of papers on diagnostic procedures (2 hours seminar)
9. Evaluation of papers on therapeutic procedures, benefits and harms (seminar 2 hours)
10. Estimation of papers on prognosis and causes of disease (2 hours seminar)
11. Analysis and improvement of the health care quality

Lecturers

Venue
Split, 15-19.07.2020.

Registration
For registration, please contact as at CEschool@mefst.hr
University of Split School of Medicine
Soltanska 2, 21000 Split, Croatia
+385 21 557 929
More info about EU Funds: www.strukturnifondovi.hr





Projekt je sufinancirala Europska unija iz Europskog socijalnog fonda.
Sadržaj publikacije isključiva je odgovornost Sveučilišta u Splitu, Medicinskog fakulteta
Print page